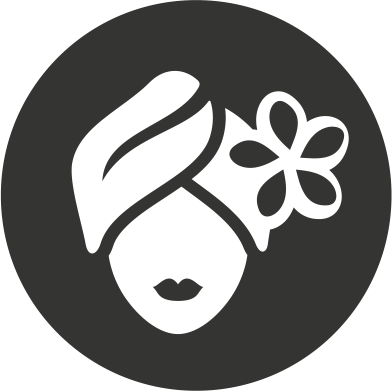 iwa Signature Facial
Duration: 50 minutes
$119
iwa's Facials take place in our brand new facial lounge ! 
We are excited to bring this fun, fresh new facial approach to the Blue Mountain Village. iwa facials take place in an open concept facial lounge, meaning you are in a shared space, not in a closed door room. Our Facial Lounge has three ultra comfortable "LazyGirl/LazyBoy" facial chairs. After your personal consultation with your aesthetician, a regimen will be formulated to your skin type. We're using an amazing line from Farmhouse Fresh – a "fresh off the farm" natural skin care line that offers variety of serums and masks to address all skin care needs. Bonus: we're licensed, so you can enjoy a drink while we pamper you! 
---
iwa Signature Facial – this facial will de-congest the skin, helping to eliminate blocked pores, accelerate skin repair, and neutralize impurities for a clearer complexion. Guaranteed to cause zero sensitivity and provides long-lasting defense against the damaging effects of daily pollutants. This facial also includes a Lymphatic drainage facial massage to aid in detoxification. During your consultation with one of our highly trained Aestheticians, a mask and serum will be chosen to address your skin type. Treat yourself to something extra special with one of our Facial upgrades. 
---
Facial Upgrades – $12 each
Cactus Wrap – Firm & Tone with this anti-fluid facial wrap. Refines the face, neck and decolete, while activating blood circulation, for plump and firm skin.
Kiss Proof Lips – Pucker up! Slough off that dry skin to reveal your perfect pout. Restore and hydrate with this all day lip balm.
Luscious Locks – A warm drizzle of oil along the scalp to hydrate and soothe your hair's complexion.
Digital Detox – A luscious melty massage for your hands & arms that envelopes you with some subtle notes of billowy marshmallows – dessert for your skin!
Heel Heaven – A drizzle of a warm honey, aloe and papaya fruit serum that seals in hydration. After a body oil massage, skin is plump full of moisture.
Waxing – Brow Shaping, Upper Lip, Chin
---