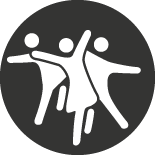 Pop-Up Spa
We'll come to you anywhere with our SPA-Bar or Pop-Up Yoga. Surprise and delight your team or guests with a choice of signature spa treatments from Canada's Top New Spa! Performed outside your meeting space or at your event, offering all the benefits of instant stress relief and productivity enhancing spa experiences. We'll come to your:
Corporate Meetings
Conferences
Employee Appreciation Events
Mens & Ladies Ski Days
Holiday Parties
Fundraising Events
Offering:
Chair Massage, Digital Detox Hand Massage, Yoga & more!
To plan your pop-up spa, email groups@iwaspa.com.