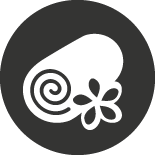 Yoga
Duration: 60 minutes
$35
Yoga is an ancient discipline of physical movements designed to inspire mental and spiritual well being. When practised in our warmed Gan•ban volcanic rock studio you get the added benefits of cleansing, pain relief, deeper easier movements, and incredible stress reduction. You will literally feel the warmth melting tension away as you practice yoga on our heated gan•ban beds. Whether you are beginning your wellness journey or continuing your practice, your gan•ban yoga experience will bring a new element of inspiration to this ancient tradition.
Designed to inspire your wellness always, our class schedule offers a variety of indoor and outdoor classes, seven days a week. Join iwa for our regular classes at the level that is right for you. Choose from a single class pass, a 5 class pass, or one of our larger all access passes. We look forward to sharing this one-of-a kind experience in the heart of the Blue Mountain Village.
Please arrive at the spa 15 minutes before your class for check in. We recommend coming dressed for your class in light, layered, athletic clothing that is easy to move in and will allow the heat of the gan•ban to penetrate the body. Please bring a water bottle.
You do NOT require a mat or towel, although you are welcome to bring either if you wish.
WHAT TYPES OF CLASSES DO YOU OFFER?
RESTORATIVE
Treat your body to a luxurious, slow moving, yin style class that will leave you feeling rested and fully restored. All levels welcome.
OUTDOOR ENERGIZE
Bring your yoga mat, channel your inner warrior and get your summer zen on in this energizing outdoor drop in Hatha blend class.
BREW-GA
It's all about balance in this Friday evening class. Join us for an invigorating yoga class on our patio over looking the gorgeous views of Blue Mountain, followed by a cold beverage of your choice on the patio or in the lounge afterwards. Beginning in July.
WHAT ELSE DO YOU OFFER?
1:1 Private Yoga or Meditation – Enjoy your practise in the quiet warmth of our gorgeous Ganbanyoku private studio. With the one on one guidance of your own yoga instructor you have an opportunity to experience a class that is just for you and takes your practise to a deeper level.   Duration: 60 mins. Cost: $95
Couples Yoga or Meditation – Find a deeper connection in this session designed for two. Offered in our smaller private studios, this special program gives you the option of working as individuals' side by side like a traditional class or doing a partner yoga session in which you will assist each other in your stretches. Yogis choice depending upon the level of intimacy desired. Duration: 60 mins, Cost: $125
Group Yoga or Meditation – Our group programs provide an opportunity for a larger group of friends, family or coworkers to connect through the shared experience of yoga. You will have our group studio to yourselves and a program designed just for you. Max capacity 10 people. Duration: 60 mins. Cost: $300
Private Yoga Massage– Enjoy this beautiful and intimate method of relaxation in our private Ganban studio. The practitioner will guide the client through light yoga postures to loosen up the joints and muscles while receiving a relaxing massage to relieve the body of any aches and pains. $95
To book any of the above sessions please email yoga@iwaspa.com. 48 hours' notice helps us plan your unique yoga experience. Sessions based on instructor availability.
DO I NEED TO MAKE A RESERVATION?
Drop-ins are welcome as space permits. Pre-registration is highly recommended for classes in the gan•ban studio as it has a capacity of 10. Outdoor classes are limited to 20. Book online (click the "Class Schedule" tab) or by phone (705) 293-2492. Please note that we require a credit card to hold all reservations.
WHAT IF I NEED TO CANCEL MY YOGA RESERVATION?
Your yoga reservation can be cancelled up to 48 hours prior to your appointment time at no charge. A cancellation within 48 hours is subject to a 50% charge and within 24 hours, a 100% charge will be applied to the credit card you reserved with. If you have a class pass, and cancel within 24 hours, a class will be deducted from your pass.
WHEN DO YOU HAVE CLASSES?
Our class schedule changes seasonally. For an up to date schedule please view our class calendar online by clicking HERE.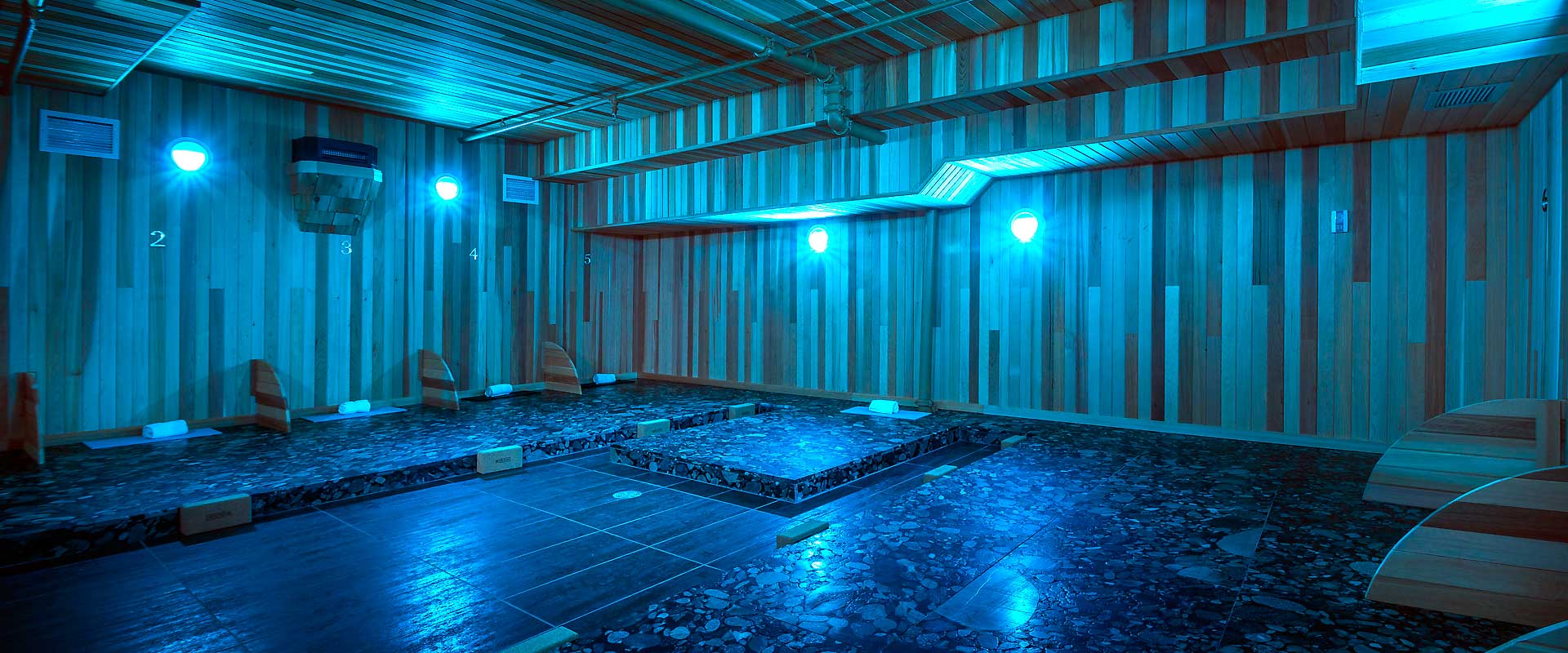 ---