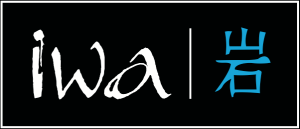 MARCH 27, 2020 UPDATE
Our target of re-opening April 9th is unfortunately no longer feasible. We will continue to follow guidance from the health authorities, along with federal & provincial governments. Our goal is to re-open as soon as we can safely & responsibly do so. In the meantime, we ask for your patience as we adjust our opening date and the need to comply with the current State of Emergency. We look forward to getting back to a new kind of normal as soon as possible, and welcoming you back once  all of this has passed. We will be contacting guests individually for appointments scheduled post April 9th. Please email concierge@iwaspa.com with any questions. 
MARCH 16, 2020
To the iwa Spa Community,
In light of the current recommendations made by the Prime Minister and provincial government to curtail the spread of COVID-19, and in the best interests of our team, guests and community, we have made the decision to temporarily CLOSE the spa effective March 17, 2020 until April 9th, 2020.  If you have appointments booked in the next few weeks, they have been cancelled and we look forward to getting your time with us rescheduled at your earliest convenience.
⁠We take great pride in our vision of Inspiring Wellness Always for our guests and team. Take this time to look after one another⁠. We still have lots to be grateful for, and look forward to re-opening our doors again as soon as possible. We will continue to stay connected through our website, e-mail & our social media platforms Facebook & Instagram. Please don't hesitate to reach out if you have any questions concierge@iwaspa.com. Be well. Namaste.
---
Effective March 13th, 2020:  Our cancellation policy is now flexible. If you are unwell, we ask that you please postpone your spa appointment. We have asked any team members who are unwell, not to come to work. There will be no cancellation charges for any appointments cancelled within 24 hours. To cancel please call 705-293-2492 or email concierge@iwaspa.com. Advance notice where possbile is greatly appreciated! 
What are we doing? Like all of you, we've been monitoring the evolving global impact of the novel coronavirus (COVID‑19). The health & safety of our guests, partners and staff is always the top priority for us at iwa Spa. As part of this commitment, we continue to monitor available information from Health Canada, the Centers for Disease Control (CDC) and the World Health Organization.
Here's how we are putting this commitment into action:
1) We have implemented enhanced sanitation procedures in all areas of our spa:
Currently, we disinfect our space and the equipment used in services with medical-grade cleaning solutions every day, after each and every guest. We also have dedicated hand sanitization pumps at our front entrance, each of our treatment rooms/areas, and washrooms.
We have increased the numbers of times throughout the day that we are wiping down door handles and disinfecting high traffic surfaces & areas.
All our staff members have been briefed on these enhanced protocols and are vigilantly committed to ensuring all cleaning protocols and personal hygiene practices are strictly followed.
2) What we can all can do:
If you have a fever and/or other respiratory symptoms please postpone your visit until you are well
Wash your hands for at least 20 seconds often throughout the day, especially after eating, coughing/sneezing, using the bathroom.
Always cover your coughs and sneezes. If you do not have a tissue readily at hand, sneeze into your sleeve.
Avoid touching your face, and being in close contact with anyone who is coughing or sneezing.
Make frequent use of our sanitization pumps found throughout the spa.
We encourage you to stay informed. If you have specific COVID-19 questions, we encourage you to follow the advice of public health entities and medical professionals. Updates from the Simcoe Muskoka Health Unit can be found here. This is an unprecedented and evolving situation. While the risk in our area is still considered low, we want to be prepared. We will continue to monitor, review and adapt our policies & procedures as needed.