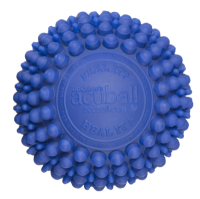 Acuball is now available at iwa Spa! We can't say enough good things about these products.
Meet Dr.Cohen on Sunday, May 29th at 1:00pm and find out what these products can do for you!
The revolutionary HEATABLE self-healing tool that launched Acuball. Dr. Oz called it an "Alternative Health Must Have for Back & Neck Pain".
Incredible for spinal & muscle release almost anywhere in your body.
Combines patented HEATABILITY, Spine Align Belt (a recessed groove around centre of acuBall allowing users to loosen tight spinal areas) with precision acupressure points that penetrate and separate tight muscle and connective tissue.
Works using body weight – no effort required. Soothes and releases tight areas within 3 minutes.
Find the spot and let your body 'melt' into the acuBall's technologically advanced design. Try it once – use it forever!
Use the small nibs on the bottom of the acuBall to release tension lines in your face and massage your scalp. Works great in combination with any of our other products. A must have!
Used by thousands of health professionals worldwide.
A favourite of NHL, NFL, NBA & MLB players who use it anywhere & anytime for immediate relief and natural performance enhancement.
Durable construction lasts for years. Water filled, latex free, hypo-allergenic.