$99 RMT Massage!
Don't wait until the last minute to maximize your health benefits. Our Registered Massage Therapists (RMT) provide receipts for coverage under your group health benefits. Treat yourself to the ultimate in relaxation this fall. Offer valid Monday-Thursday for September & October ONLY. Book online: http://bit.ly/2lXh2Dy or call 705-293-2492.
---
SPECIAL WEEKDAY OFFER! This fall, make rejuvenating and relaxing a priority with this head to toe facial and massage package. Our iwa Signature facial will de-congest the skin, helping to eliminate blocked pores, accelerate skin repair, and neutralize impurities for a clearer complexion. Top it off with a full body relaxation massage, you will leave walking on air!
$179 Monday-Thursday in September & October.
*Please note this is a relaxation massage and is NOT performed by an RMT. If you need a receipt for insurance purposes please book an RMT massage.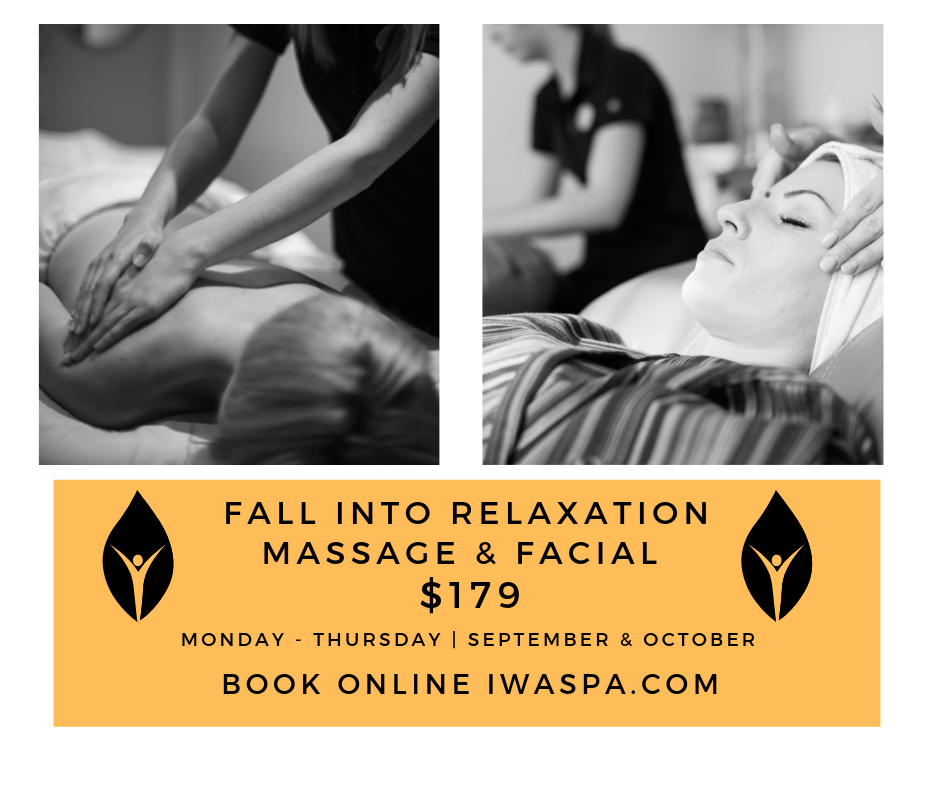 ---
MOSAIC HOTEL PACKAGE – BLUE MOUNTAIN RESORT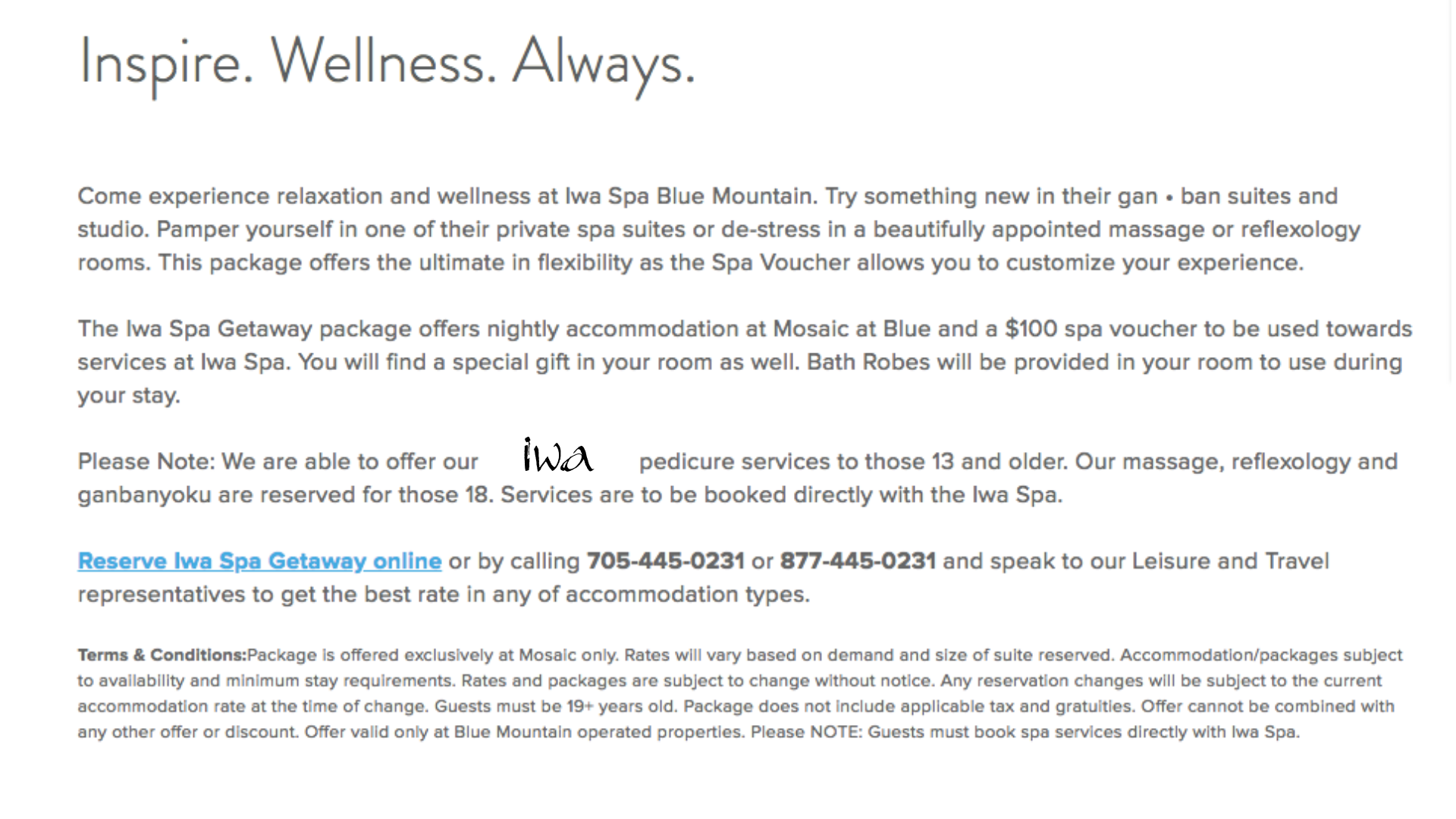 ---