---
Welcome to the Canadian Westin Wellness Escape experience!
This 3 day/2 night wellness retreat, at beautiful Blue Mountain Resort in the heart of Ontario, offers attendees an abundance of activities to choose from, spa services at the luxurious IWA Spa and nightly accommodations at the The Westin Trillum House, all within easy access of the lovely Blue Mountain Village and its many shops and restaurants.
It's the perfect location to rest, relax and unwind while turning our attention inward to care for our own health and wellness for a few days. And you deserve that. You deserve to be taken care of; to have a chance to recharge fully and bring your best self forward. Through the Westin Wellness Escape retreat you will connect with other like-minded participants, stretch and restore the body with daily yoga classes, quiet the mind through introductory meditation sessions, broaden your wellness knowledge with group workshops, and soothe the soul with activities out in nature. You'll also enjoy a little bit of pamper during your stay with spa services from the award winning IWA Spa.
Dates are available throughout 2017. Sign up today and get ready to feel true wellness!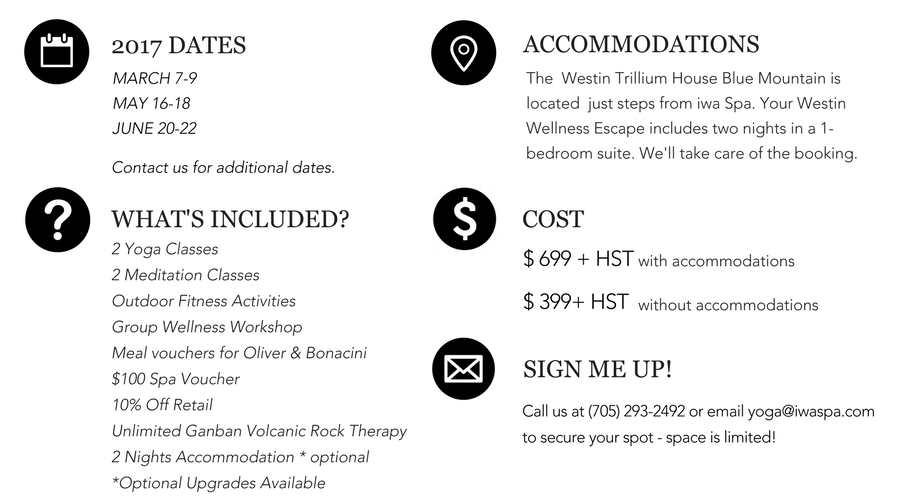 ---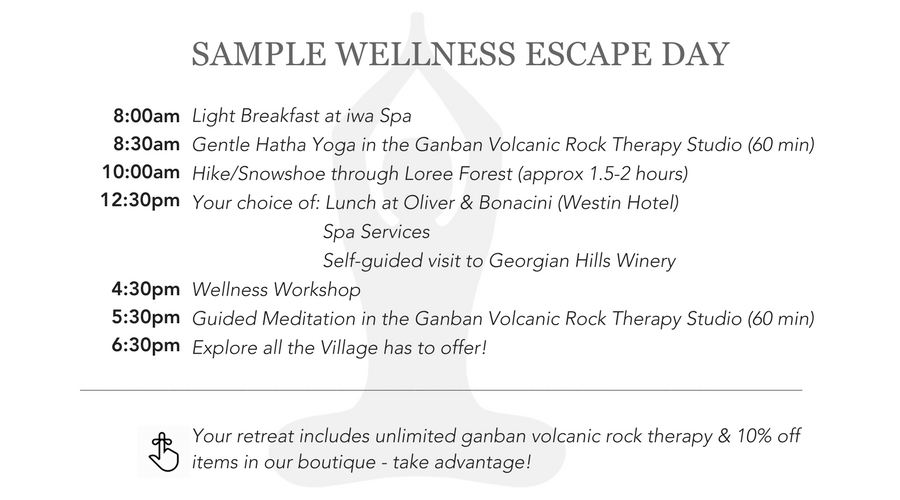 ---
---
Email : yoga@iwaspa.com