CLAUDETTE BEETLES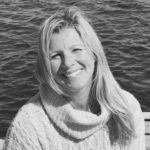 Claudette has been practicing yoga passionately for over a decade.   Her love for the practice inspired her to take her initial teacher training through Power Yoga Canada.  Since then, she has completed Baptiste Level one in Sedona, Arizona under the instruction of Baron Baptiste.  Level two was achieved in the Catskill Mountains in Phoenicia, New York.  Claudette has also expanded her skill set to include restorative yoga after receiving her certification under the instruction of Andrea Peloso.
My love for Yoga began as a personal journey towards self-awareness and affirmation of worth.  Having been a stay home mother of three young sons, I realized that it was okay to take time for myself and focus on my needs as well as that of my family.  In doing so, I became stronger both physically and mentally.  My goal is to inspire you to do the same – enjoy and challenge yourself to discover what is available to you physically and mentally – in a calm, safe environment.
Yoga is not only a practice of the physical body, but a way to quiet the mind through breath and movement. Namaste.
JANET HUGHES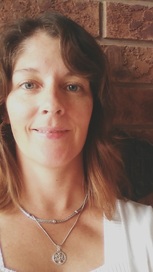 After years in the world of outdoor recreation, as a leadership facilitator, white water rafting guide and rock climbing instructor, Janet moved her career into the gym to help people get ready physically for the challenge of outdoor adventures.
Now as a veteran wellness coach and personal trainer, Janet has 15 years experience helping clients of all ages reach their fitness goals and live life on their terms. Janet is always inspired by the dedication of her clients and their willingness to learn. And feels she is blessed to be part of their journey.
Janet's wellness philosophy is simple – the human body is designed to move and craves activity every day. She believes most of what ails us can be greatly improved by a simple walk, deep breaths and food straight from the earth. Principles she picked up through her own experiences as a student of yoga, meditation and healthy living.
Throughout Janet's career she has come back again and again to the practise of yoga & meditation. Whether it has been to help keep her body moving while healing an injury, or to help center her mind and heart when life has gotten out of balance, yoga has been an integral part of her personal wellness routine.
Over the years, Janet found that the practises she was learning in her personal yoga journey began to over flow into her work with clients. And that clients, who came to the gym to learn about fitness and nutrition in the hopes of losing weight, actually benefited greatly from slowing down, breathing deeply, opening the body through a series of stretching and strengthening movements. After sessions like this clients were more mentally clear, physically relaxed and energized. This led to Janet to pursue her own yoga path further, beginning the process of becoming a yoga instructor.
With her well anchored knowledge of outdoor recreation, fitness, healthy living and now yoga & meditation Janet is eager to share with all ready to learn!
---
BRAD TERRELL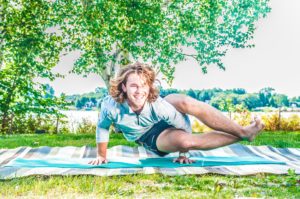 Brad Terrell is a bright and ambitious student and instructor of yoga and meditation. Brad's father influenced him to practice yoga and meditation at the young age of 9. He practiced its techniques and philosophies leisurely until the age of 17 where he developed a true inspiration for yoga when he suffered from a severe knee injury playing sports that left him unable to walk for over 6 months. During his recovery, he practiced for 3 hours daily over the following summer. At the end of that summer, Brad had never felt better physically, mentally and spiritually and knew then he had to share that same inspiration with others.
Brad has since travelled world wide studying different techniques of yoga and meditation in hopes of gaining more awareness of himself and that of the world around him.
As he took on India backpacking for over 4 months, he obtained his Official Registered Yoga Teacher Certification with Yoga Alliance (RYT 200HR)  in Goa, India. He also participated in some of the most authentic meditation and yoga classes in the world at the OSHO International Ashram in Pune, India, where he studied different modalities and healing therapies. Brad then went to holly cities in the Himalaya's where he gained knowledge and insights from seeks, on yoga methods to enlightenment, and also explored the many different religions and cultures. Brad started his teaching career in Zanzibar, Tanzania, a small tropical island on the east cost of Africa. Where he resided with his father for almost 6 months and taught yoga and meditation to locals and tourists.
He progressed through yoga by continuing his practice through workshops world wide such as the Yoga for Back Pain and Scoliosis Workshop in San Francisco, California. He also attended multiple Kundulini Yoga workshops in Warsaw and Gydnia, Poland. Brad has a wide variety of teaching styles yet his primary yoga teachings are Vinyasa Flow, Yin and Hatha Yoga. He has also taught alternative styles such as Ashtanga, Iyengar, Kundulini, Power and Hot Yoga. He also teaches multiples methods of Meditation such as Transcendental Meditation, Vipassana Meditation, Solfeggio Harmonics, Mindfulness Meditation and has a detailed teaching and understanding of Pranayama's and Mantra's.
Brad's teachings are infused with enthusiasm, humour, wisdom, grace, peace and tranquility. He invites you to experience what he has learned and in return to practice the beautiful transformation: yoga.
---
CARLEY SIMANDL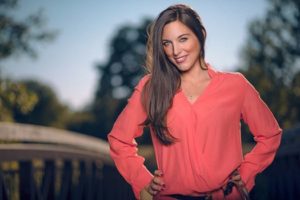 Carley started her career as a passionate Make-up Artist and has built over 15 years of progressive experience working very closely with the clients. Patterns of dehydration and malnutrition are evident while working so intimately with the skin. At that point, Carley decided to offer "Beauty from the Inside-out" and attended The Canadian School of Natural Nutrition and graduated a Registered Holistic Nutritionist. As an RHN, Carley does not believe in diets, it is more about the lifestyle; it is the small things that you do daily that make the biggest difference.   Carley tried yoga for the first time around 30 years old and instantly loved the poses, the connection to breath and transformative benefits.  Yoga is the fitness piece of the healthy lifestyle message that Carley is so passionate about promoting. Movement is such a critical adjunct to nutrition and when used together results are expedited. Carley took the YTT in January of 2015 in Nicaragua where she built yoga into her daily lifestyle. Carley practices what she preaches and hopes to bring more wellness into the lives of others through an integrative approach.  Through nutrition and yoga, Carley believes she can change the world, one client and one class at a time.
Favorite Quotes:
"Smiling is the least expensive way to improve your looks"
"Whether you think you can, or think you can't— you are right" (Henry Ford)
---
PATSY MCLEAN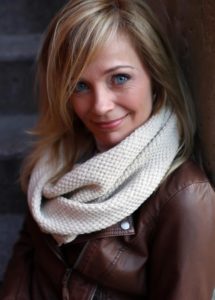 Patsy is a passionate health and fitness professional with over a decade experience in the industry and believes exercise is vital but just a part of a complex puzzle. True health and wellness is a package that encompasses mind, body, and spirit. Stress, nutrition and emotions can affect this balance.   After receiving a cancer diagnosis 8 years ago, Patsy discovered yoga, meditation and holistic nutrition to help her successfully transition back to optimal health.  Yoga was the foundation that allowed her to go deeper and focus her healing from a spiritual and emotional level.  She has gone on to study many alternative and natural ways to assist the physical body and prevent serious illness. Patsy believes stress is one of the key factors in health issues today and, therefore, stress reducing techniques such as yoga and meditation are crucial to ensure the body and mind stay balanced. Becoming a Registered Yoga Teacher was a natural progression in Patsy's career. She has now moved her training business forward to a more holistic health and wellness practice. This includes yoga, meditation, coaching and Reiki energy work. Patsy's goal is to inspire and assist others to be the best they can be in all areas of their life. Certified as a Yoga instructor, Reiki practitioner, Health/Life coach and Personal trainer she offers a wide variety of modalities to help nurture the mind, body and spirit.  Patsy looks forward to sharing her classes, knowledge and tips with you.
---
KAELY BELL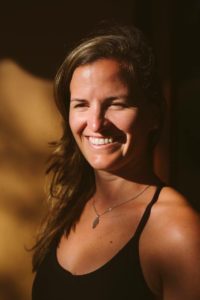 Kaely fell in love with yoga when she took her first class in 2010, and has been practicing ever since. Her journey and experiences have transformed her life, inspiring her to share the gift of yoga with others.  At the start of 2016, Kaely completed her Moksha Yoga teacher training In Nicaragua, and is now a certified instructor.   Kaely strives to help others develop body awareness and a balance between flexibility and strength. Most importantly, she sees yoga as a form of connection with our most honest selves. "Our lives are so busy, we are constantly under pressure, feeling stressed and sometimes out of control. Yoga has become my place of peace; it allows me to slow down, breathe and regroup." Kaely hopes to inspire people both on and off the mat through her yoga experience – whether in Barrie or her hometown of Collingwood. Her free spirit is emulated in her love for nature and being active outdoors – she is often found hiking through the woods with her dog Finnegan. "I am so thankful to the individual who introduced me to Yoga, it has allowed me to be me and showed me that I am enough.   I wish to share this energy with others in hopes of changing the world in a positive way, one downward dog at a time." As the song goes, "Don't worry, be happy!"; words Kaely lives by every day.