Is your yoga practice in a rut? Switch things up with a with a one-of-a kind yoga experience in the heart of the Blue Mountain Village. Explore something new with:
First Tracks Yoga – Wednesdays & Fridays departing iwa at 8:30am. Take a guided hike up Village Way, followed by mountain top yoga. There's a cool breeze at the top! Ride the gondola down and soak in the views of Georgian Bay. This is a complimentary experience in partnership with the Blue Mountain Village Association. Bring a mat or towel, and water bottle.
Patio Yoga – Jump start your day with an energizing yoga class on our gorgeous patio. We have the best view in the Blue Mountain Village! Monday, Tuesday, Thursday, Saturday & Sunday mornings at 9:15am. Restorative Patio Yoga Saturdays & Sundays @6pm. Drop-in for just $10.
Ganban Restorative Yoga – Prepare to feel amazing. Try a class in our stunning warm volcanic rock therapy studio. You'll walk in, and float out! Single and 5 class passes available. To view our class schedule & register: click here.
Brew-ga – Fridays at 6pm. Join us for a hot one and a cold one. Experience an elegant yin-style Restorative class in our Ganban studio that will leave you feeling recharged, and you'll be rewarded with a cold brew on the patio after class! Register online.
Private 1:1 Yoga & Meditation – Awaken a happy healthier you. A 1:1 private session is geared towards your overall well-being and long-term goals. We'll tailor the pace, content, focus and dynamic of each session to your individual needs. This is your time. Email yoga@iwaspa.com for details & to book.
Explore something new. Come alone or bring a friend. Need a new pair of yoga pants? We can help with that too!
By Phone: (705) 293-2492
---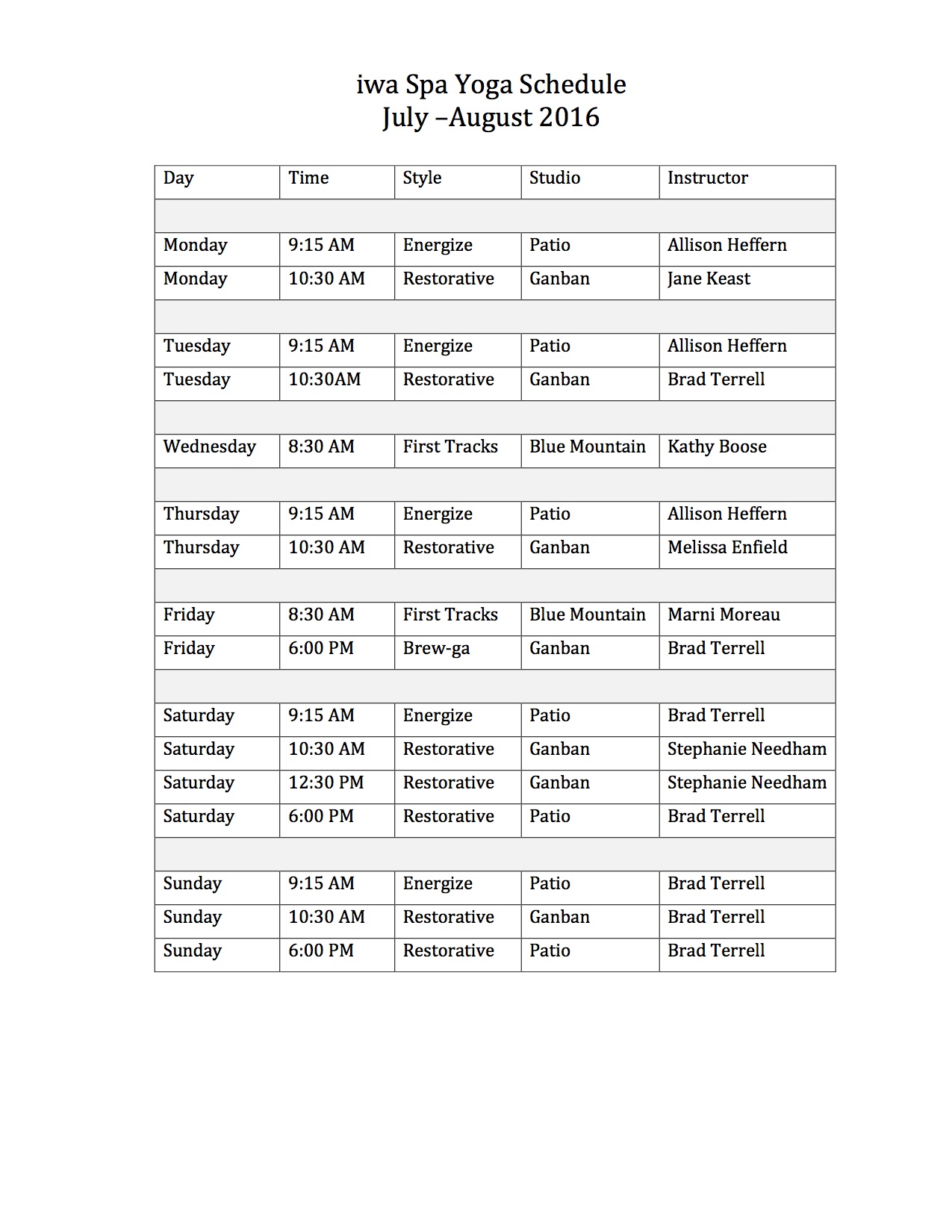 ---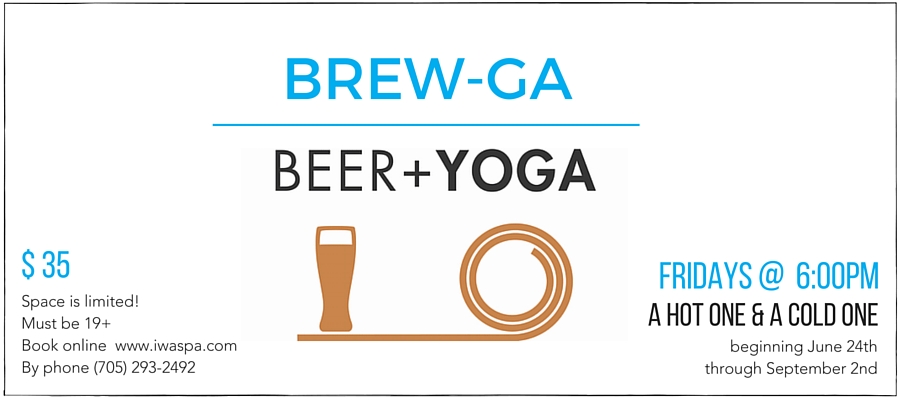 ---